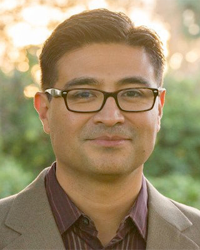 Luis is a seasoned financial executive and consultant with experiences working organizations ranging from $7 million to $130 million. He is highly skilled at creating harmonious work relationship while developing system, processes in a fast growing, complex operation and organization. Recently, Luis served as the CFO at Youth Policy Institute leading the organization grow from $25 million to $60 million in a four-year period and to 1,200 employees. His relationship with the CEO and directorate was pivotal in having a shared vision of growth and impact. During his tenure his team setup the infrastructure to accommodate growth in a collaborative way by overhauling all fiscal, reporting, systems, policies and setting up committees and working groups. The dynamic working relationships between all departments and with outside stakeholders were instrumental to the organizations success.
His experiences includes:

Board & Committees – Experience working with multiple boards, committees and working groups including audit, investments and finance committees.
Budget – Developed 200+ annual budgets comprised of private, federal, state, county, and city.
Leadership of accounting, payroll, information technology, purchasing, risk management, operations, facilities and human resources.
Insurance – Insurance renewals including general liability, D&O, worker's comp, and health.
Third Party – Manage all banking, financing, bonds and outside stake holders.