We are dedicated CFOs and Trusted Advisors, helping entrepreneurs thrive in family, business, and legacy.
We provide clear, confident, and capable support via strategic planning and proactive implementation.
Technology Ventures
Non-Profit Organization
Service-Based Businesses
Technology Ventures
As you focus on your technology that may change the world, your accounting and tax functions are often left in the backburner which can lead to unnecessary difficulties in the future and lost of opportunities, R&D tax credit, and raising additional fund for expansion.
We will help you lay a solid foundation of your business operation system based on your vision so you can create your financial stories, raise fund, develop your team, and market your product or service quickly to your target audiences.

Fulfill your vision to change the world! Let us be your partner in success and commitment to make a change.
Non-Profit Organization
Service-Based Businesses
Peace of mind,
Power & Freedom
The foundation of peace of mind is integrity. Integrity is basic workability. First, there is design integrity, then, implementation integrity. When your system is designed, implemented, and operates with integrity, you know where you are at any moment, which gives you the power and freedom to make strategic decisions.
Create unique processes and systems. Streamlining, integrating, and automating your entire operations.
Plan, implement, and monitor continuously, celebrating milestones and accomplishments.
Plan with a long term and holistic point of view, creating and fullfilling your "story."
We are 100% digital,
paperless, global,
and virtual.
Over 60 Companies are already experiencing Peace of Mind, Power, and Freedom
Try It Yourself: Book a Free 30 minute Strategic Discovery Session via Zoom Video Meeting.
Quickbooks Proadvisor online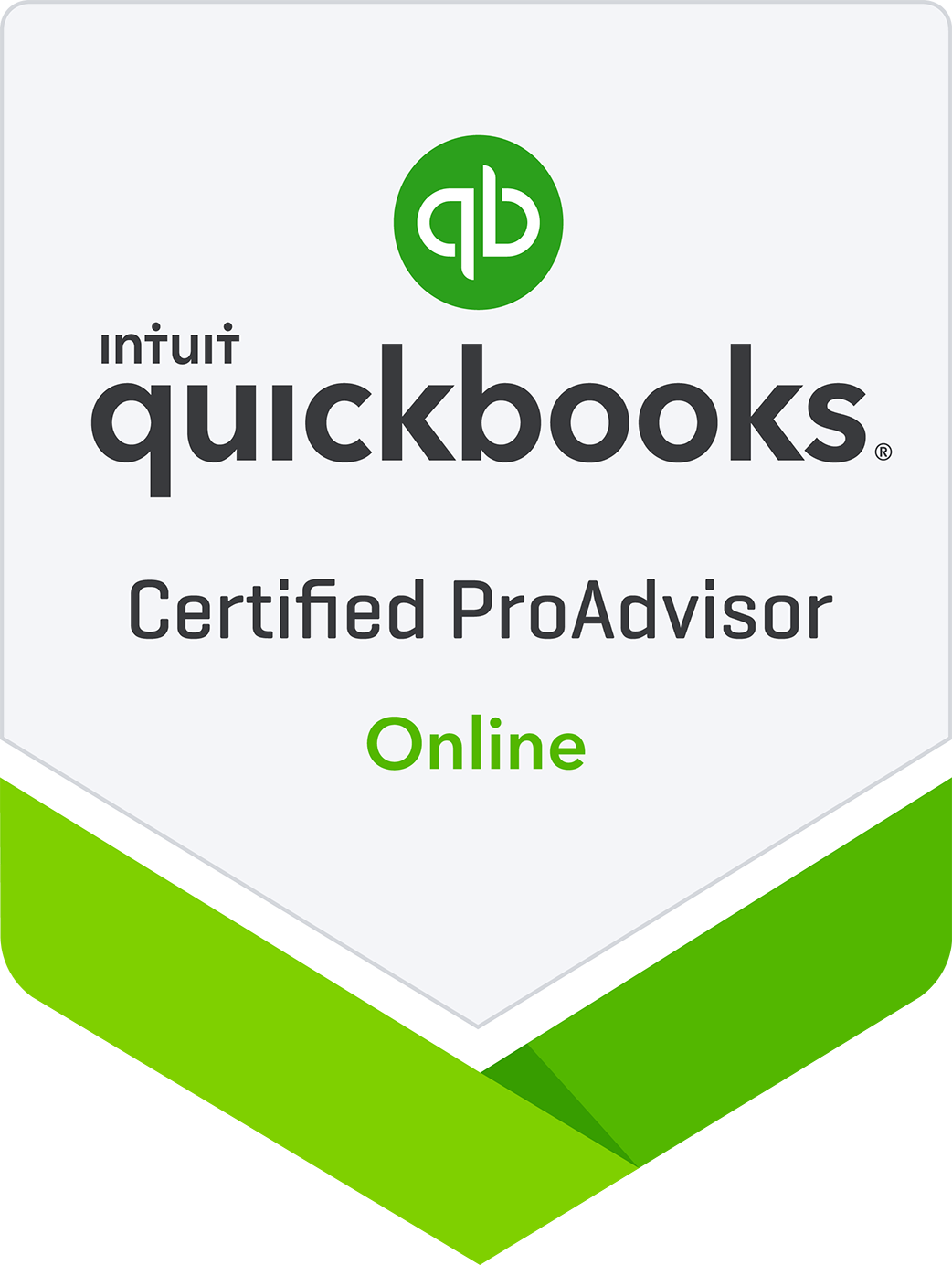 BEST OF ACCOUNTING FIRM 2019 LONG BEACH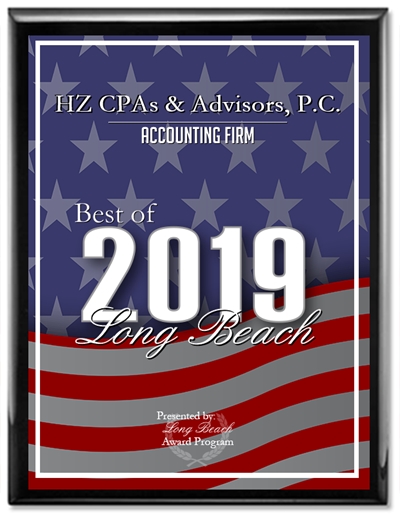 The clients we love to work with are bold, creative, visionary entrepreneurial leaders.
"Until one is committed, there is hesitancy, the chance to draw back, always ineffectiveness. Concerning all acts of initiative (and creation) there is one elementary truth, the ignorance of which kills countless ideas and splendid plans: that the moment one definitely commits oneself, then Providence moves too. All sorts of things occur to help one that would never otherwise have occurred. A whole stream of events issues from the decision, raising in one's favor all manner of unforeseen incidents and meetings and material assistance, which no man could have dreamed would have come his way. I have learned a deep respect for one of Goethe's couplets: Whatever you can do or dream you can, begin it. Boldness has genius, power and magic in it!"
– W.H. Murray
Our small, focused, and experienced team focuses on listening to our clients stories and articulating it in financial reports and system designs. Here are some examples.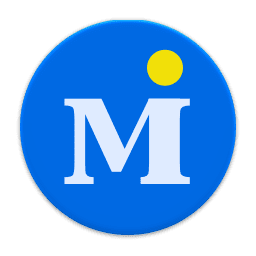 MobIQ Technologies
MobIQ Technologies are led by a group of academic scientists pioneering NextGen Mobile network architecture, analytics, computing, and security. We worked with the founders to understand the financial reporting and management needs. And designed the accounting system, set up both accounting and payroll system and maintained its system proactively.
The intergrity in system and reporting helps the company to maintain credibility for the America's Seed Fund.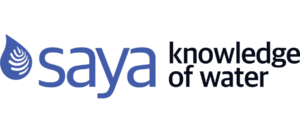 Saya Life
Saya Life uses IoT technology to provide real time control of water systems to monitor flow and prevent damage caused by leaks. We designed the system to keep track of its research cost, manufacturing cost, and client project costs.
The "story" is easy to understand when appling for Research and Development credit.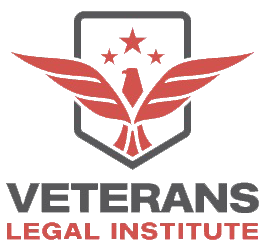 Veterans Legal Institute
VLI provides legal assistance to veterans so they get the benefits they deserve. We provide proactive auditing for the VLI that upholds the organization's commitment for integrity, transparency, and accountability.
This supports the organization to bring abundance funding from the government, foundations, and the public.
"Michelle is highly professional and responsive as well as very knowledgeable about the ERC and how to maximize the refund. She continues to be available after the submission of forms, to facilitate the refunds from the IRS and to address any issues that may arise. She is a pleasure to work with."
Managing Director
Institute for Responsible Technology
"Delivering exceptional service and value; Jinhong Zhang and his team at HZ CPAs & Advisors have been an incredible partner to KittyHawk Ventures, and to me personally."
Will Weisman
Founder & Managing Member
KittyHawk Ventures
"We just wanted to share our excitement and let everyone know that Michelle did a really great job for us. We are so glad that we decided to work with her. Our business has been struggling over the past 2 years since the COVID. The IRS refund will relieve us a lot and will help our business recover sooner. Michelle have been very informative and helpful whenever we had a question. She made the whole process very simple and easy for us to work on. We appreciate her hard work and professionalism. We hope more businesses like us will benefit from her work and help."
Justin Hou
Welland Industries LLC
"We've worked with Jinhong Zhang and his team for seven years now. They have consistently provided clear and thorough work related to bookkeeping, financial administration, accounting audits, and tax filings. In addition, they've provided accounting guidance to our team in relation to structuring accounting flows with overseas branches of both our non-profit and for-profit branches."
Caitlin Powers
Co-Founder & CEO
One Earth Designs
"The nonprofit organization I help run has been working with Jinhong, using this remote accounting model, for two years now. He did a great job of providing me with the training needed and is very responsive to support requests and questions. The video conference feature has actually been great – it's really efficient for times when we need to meet or look at quickbooks together, which I appreciate. With this engagement format, Jinhong has helped us keep costs low without affecting the quality of our financial management."
Tulsi Patel
Senior Associate
Estolano LeSar Perez Advisors
"Jinhong is perhaps the most able minded accountant I've ever met. The breadth of his knowledge concerning all things expected of a CFO and entrepreneurship coach make him stellar in his field and any other that he should ever involve himself in. But his best quality is his integrity, which is awesome. All of these traits make him the perfect choice for whatever your business needs. Highly recommended. "
Donald Howbert
Co-Founder
Phoenix Rising Health Spa
"Jinhong did an audit for us last year which has changed the way I view audits! He guided the process in a way that helped us value the parts of our business that are not easily measured. He is organized, pleasant to work with, and an asset to any planning process."
Leah Hanes, Ph. D.
Executive Director
Two Bit Circus Foundation
"Jinhong Zhang is an outstanding and compassionate professional. Jinhong supports the efforts and success of his nonprofit clients. He patiently provides training and education enabling each client to develop its financials and organization. If deficiencies exist Jinhong works with the client to resolve concerns and develop a fiscally sound organization. Jinhong will add value to your organization and Key Community Housing Inc. is forever grateful for the established relationship."
Varnessa Aaron-Seymore
Executive Director
Key Community Housing Inc.
"Jinhong has helped our organization grow into a higher level of community service. His professionalism, understanding and flexibility with regard to our start up non-profit has made it possible for us to become financially sound and strategically planed to grow in the future. He is fabulous!"
Barry Cogert
Executive Director
The Jazz Angels
"I have had the pleasure of working with Jinhong for three years. Not only has he become my financial advisor and supporter of my non-profit organization Lullalee Productions and Services, he has become an extremely close friend. Besides the ordinary business expectations of clients and partners Jinhong befriends, his word is his bond. Last but certainly not least, he gives back to those of need and serves his community.
With great pride, I recommend Jinhong as colleague to seek and his business to become acquainted with!"
Lee Ann Butler-Owens
Founder
Lullalee Productions and Services
"Jinhong is great to work with, and is very driven to provide excellent services for us. He does our audits, and is very proficient."
Gayle Knight
Founder & President
HOPE - Helping Others Prepare for Eternity
"Jinhong is very knowledgeable and helpful person. He is professional in his area. We have worked with Jinhong for last 3-4 years and very happy/satisfied with his work."
Nuri Melayev
Chief Financial Officer
Merdem HJ | Catering
We are here together working with you to create a sustainable, loving world.
"One of the great revelations of the Space Age has been the perspective it has given humanity on ourselves. When we see the earth from space, we see ourselves as a whole. We see the unity and not the divisions. It is such a simple image with a compelling message. One planet. One human race.
We are here together and we need to live together with tolerance and respect. We must become Global Citizens. Our only boundaries are the way we see ourselves. The only borders, the way we see each other.
I have been enormously privileged through my work to be able to contribute to our understanding of the universe but it would be an empty universe indeed if it were not for the people I love and who love me. Without them, the wonder of it all would be lost on me.
Let us fight for every woman and every man to have the opportunity to live healthy, secure lives, full of opportunity and love.
We are all time travelers, journeying together into the future. But let us work together to make that future a place we want to visit.
Be brave, be determined, overcome the odds. It can be done."
Professor Stephen Hawking
Final Message to Humankind
2018